This is a blog post about how to make a Christmas Salad. It includes different recipes for salads that you can create during the holidays, as well as tips on what ingredients to use and how they will help your salad taste better!
8 Ways To Make A Christmas Salad
1. Bacon, blue cheese & pecan spinach salad
This Bacon, Blue Cheese, and Pecan Spinach Salad is the perfect gluten-free appetizer or side dish. It's tossed with a simple homemade balsamic vinaigrette dressing that makes it really delicious. You won't be able to get enough of this one!
Check it here.
2. Caprese Christmas wreath
My Caprese Christmas Wreath is the perfect addition to any festive table. Not only is it delicious and popular, but it makes an attractive centerpiece. Plus, you can make this salad ahead of time so that you don't have to worry about cooking on Thanksgiving Day!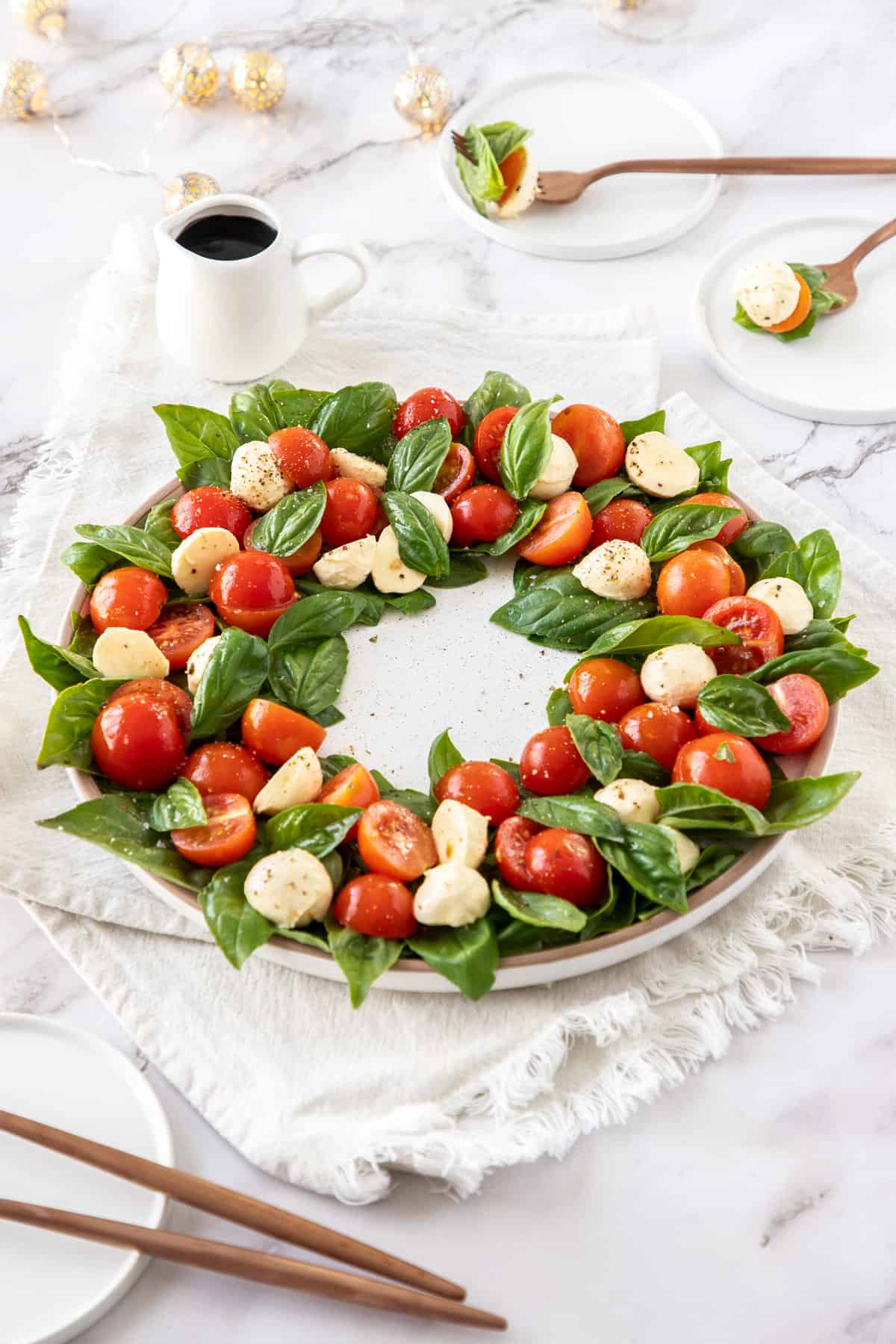 Check it here.
3. Red hot jello salad
You're in luck! We have the perfect recipe for you. This Red Hot Jello Salad is a bit nostalgic and perfectly delicious. Serve it as a fun side dish for dinner or even at your next holiday meal! It's also a great accompaniment to any summer BBQ.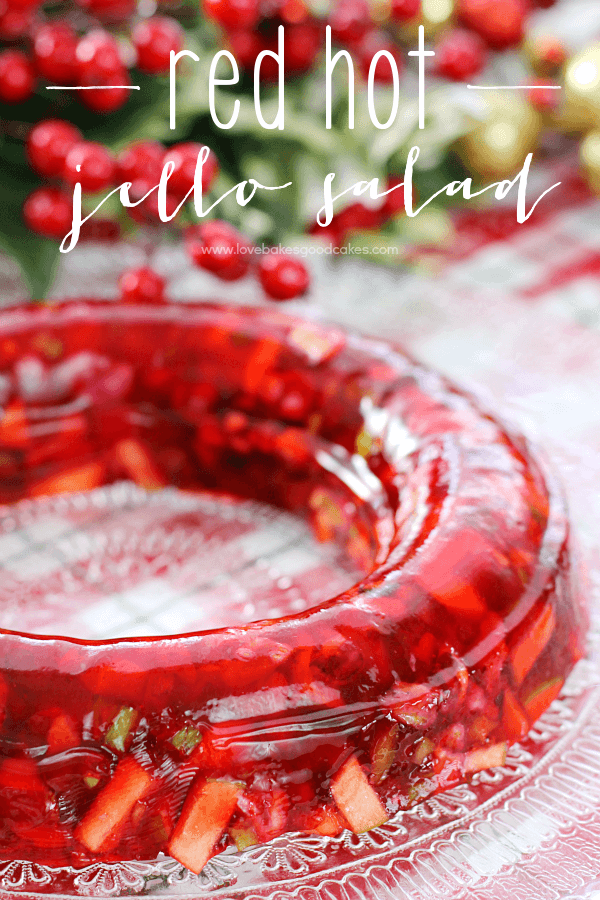 Check it here.
4. Orange Dijon vinaigrette on a winter citrus salad
This Winter Citrus Salad with Orange Dijon Vinaigrette is packed with flavor from oranges, avocado, goat cheese, and red onion. It's the perfect way to brighten up your dinner table during the colder months!
Check it here.
5. Roasted pear & pecan salad
It's easy to prep ahead and it's filled with sweet roasted pears, mellow pecans, tangy goat cheese, crunchy pomegranates with a simple homemade balsamic dressing. You won't find another salad like this one on the market today!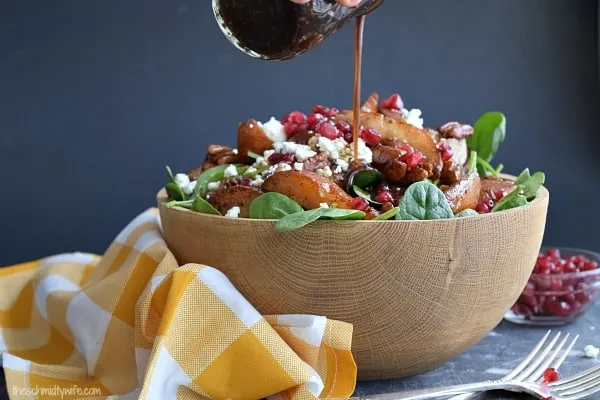 Check it here.
6. Fall salad with apples, vegan feta, and candied pecans
This fall salad with apples ticks the boxes for tangy, salty, sour, and sweet. With candied pecans, green onions, vegan feta, and cider vinaigrette, there's a reason it's a household holiday favorite. Vegan & gluten-free.
Check it here.
7. Red and green salad with creamy pesto dressing
This red and green salad with creamy pesto dressing is perfect for the holiday season when it's easy to get overwhelmed by heavy, high-calorie foods. It's fresh, crisp, and healthy! You can make this in just 15 minutes.
Check it here.
8. Potato salad
This potato salad recipe is a must-try! It's creamy, tangy, and perfectly balanced. The smoothness of the boiled potatoes is complemented by the crunchiness of the onions and celery. You won't be able to stop eating it!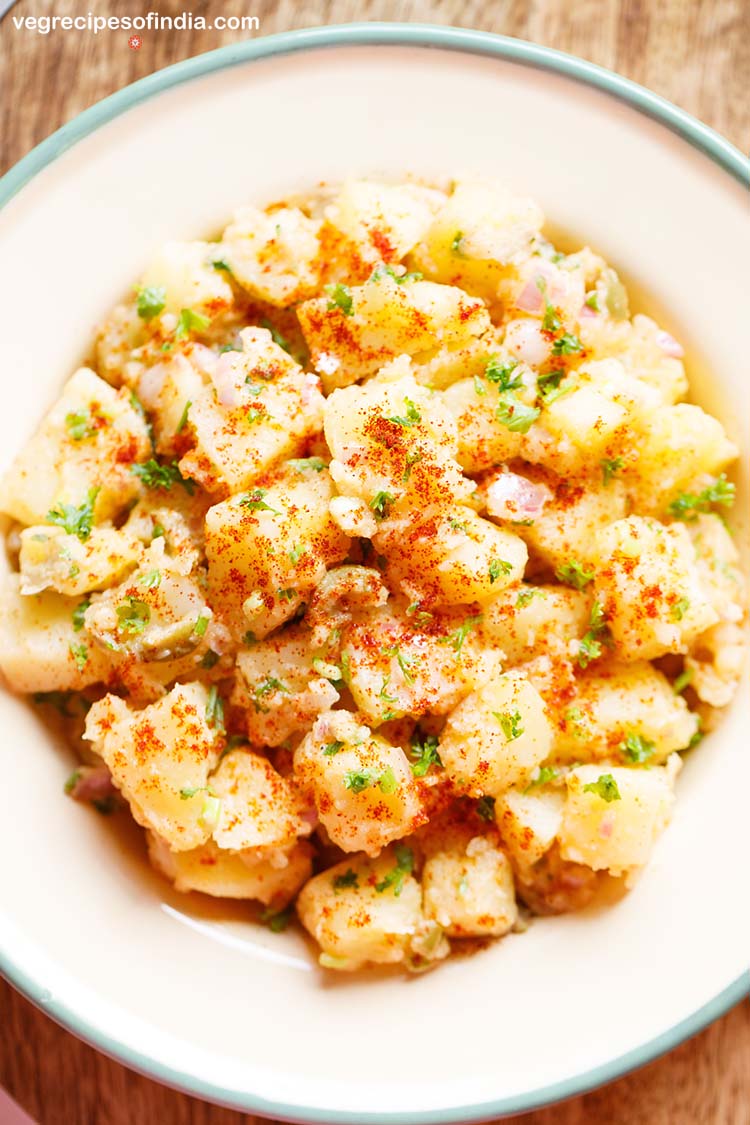 Check it here.