Peanuts are a delicious, nutritious, and versatile ingredient. They're also one of the most popular snacks in the world! The following six peanut recipes will show you how to take advantage of this great food that is so widely available. You'll learn how to make healthy, tasty dishes that your whole family will love!
Peanut Recipes 6 Delectable and Nutritious Ideas
1. Vegan Peanut Butter Protein Balls
These vegan peanut butter protein balls are the perfect solution. They're completely no-bake and you probably already have all of the ingredients needed to make them! Plus, they only take about 10 minutes from start to finish. You can enjoy these as a quick breakfast or an afternoon pick me up. Or, if you want something sweet after dinner, these will do the trick!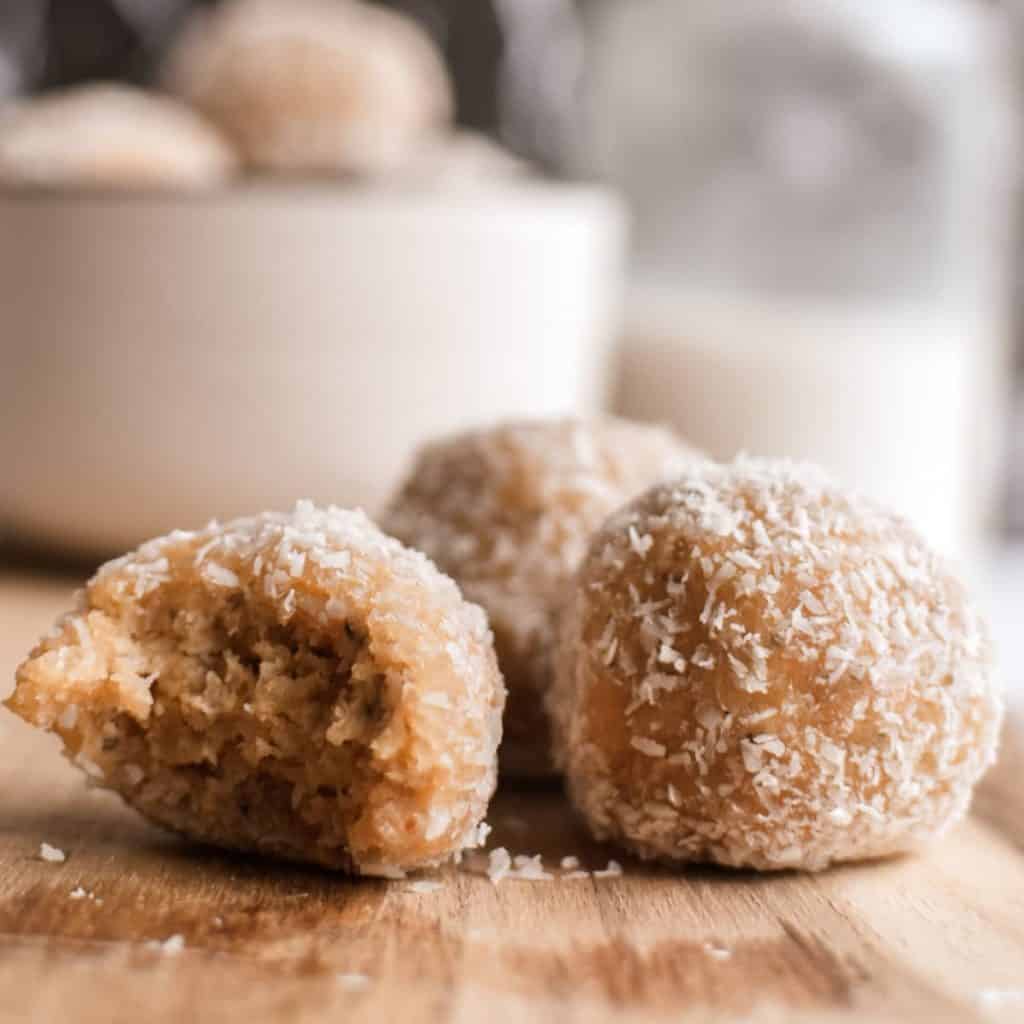 Check it here.
2. Peanut Butter And Jelly Oatmeal
Peanut butter and jelly oatmeal is a great way to start your day! It's packed with protein, fiber, vitamins, and minerals. You can even make it at home in just 5 minutes! And the best part about this recipe is that you don't have to feel guilty because it's low in calories.
Check it here.
3. Easy Spicy Peanut Pasta Salad (Vegan): Leftovers Are The Best!
Do you love leftovers? I know I do. There's nothing better than cooking once and eating twice! And this Easy Spicy Peanut Pasta Salad is the perfect dish for that. It's a light, refreshing salad that pairs perfectly with your favorite sandwich or wraps. Plus it only takes about 10 minutes to make so there isn't much time spent in the kitchen either!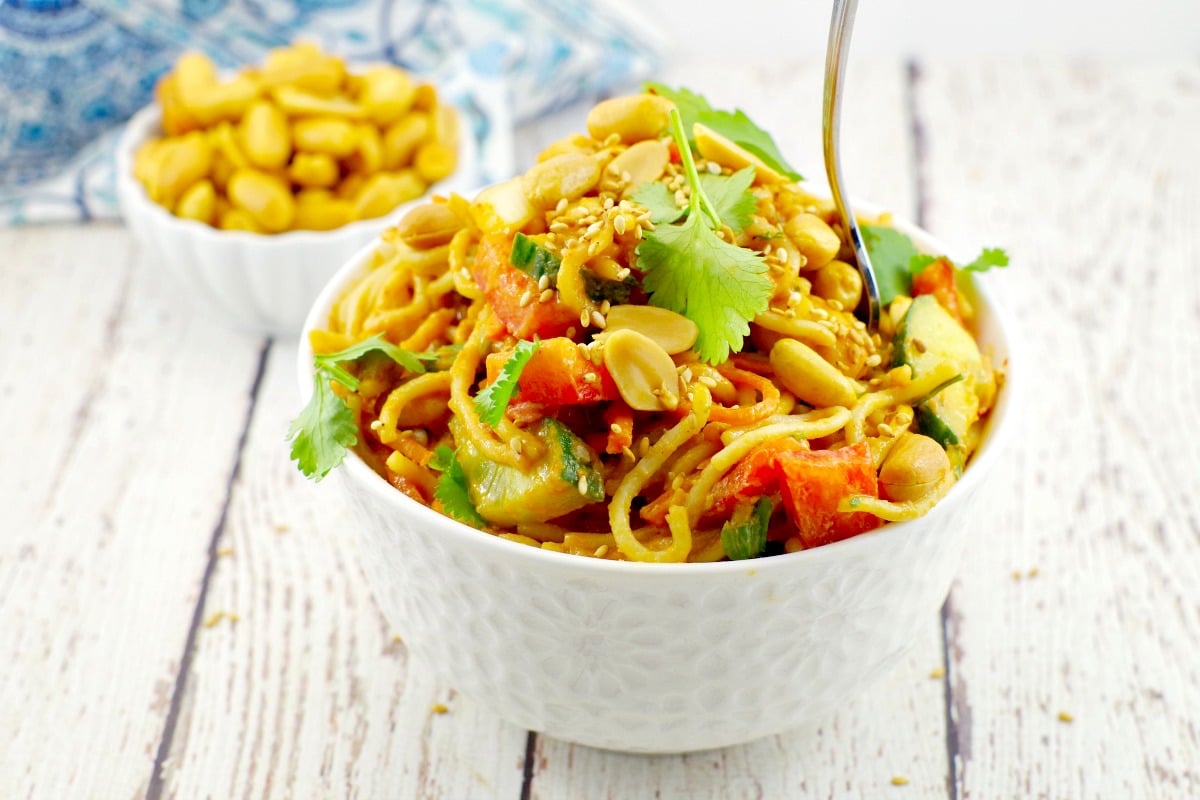 Check it here.
4. Homemade Peanut Butter Chocolate Protein Bars
You're in luck! We have a recipe for homemade protein bars that are gluten-free, egg-free, and vegan. They only use five ingredients – two of which are peanut butter and chocolate chips. It doesn't get much better than this!
Check it here.
5. Fresh Vegan Spring Rolls
Fresh Vegan Spring Rolls with Peanut Sauce is the perfect healthy mess-free portable snack or appetizer everybody will love! Satisfying, colorful, and versatile. Naturally gluten-free, raw, and low carb. Perfect for meal prep too!
Check it here.
6. Peanut Butter & Jelly "Larabars" Recipe
This recipe is perfect for anyone who loves peanut butter and jelly sandwiches. It's packed with whole fruit, nuts, and seeds so it has all the flavor of your favorite sandwich without any of the added sugar or preservatives. You can make this delicious treat in just 5 minutes!
Check it here.