Some people say that apples are the perfect food. Packed with antioxidants, fiber, and vitamin C, there is no denying it! But cooking them can be a little tricky. This blog post provides seven easy apple recipes that will make your taste buds dance!
Seven Easy Apple Recipes
1. Homemade Apple Chips
These apple chips are the perfect fall snack. They are so easy to make and they taste delicious! It is a great way to use fresh apples when they are in season. You can even add cinnamon or sugar if you like them sweet, but I prefer mine plain.
Check it here.
2. Kashmiri Pulao – Mildly Sweet And Tart Apple Rice Recipe
Kashmiri Pulao is a perfect choice. It's rich and flavorful, yet not too heavy. The sweetness of apples and raisins pairs perfectly with the spices in this pulao recipe. This instant pot pulao recipe is simple enough that it can be made year-round but festive enough that it will fit right in at any holiday meal or celebration!
Check it here.
3. Instant Pot Applesauce (4 Ways!)
Do you love applesauce? We do too! That's why we created this recipe for Instant Pot Applesauce. It's so easy to make and it tastes delicious. You can add peach, strawberry, or blueberry for a fun flavor twist. It's perfect as a healthy snack or dessert with no added sugar!
Check it here.
4. Healthy Apple Smoothie (3 Ingredients & Vegan)
This apple smoothie is delicious and healthy. It's made with apples, coconut milk, and cinnamon. The result is a creamy, sweet drink that will keep you full until lunchtime. You can also add protein powder to make it even more filling!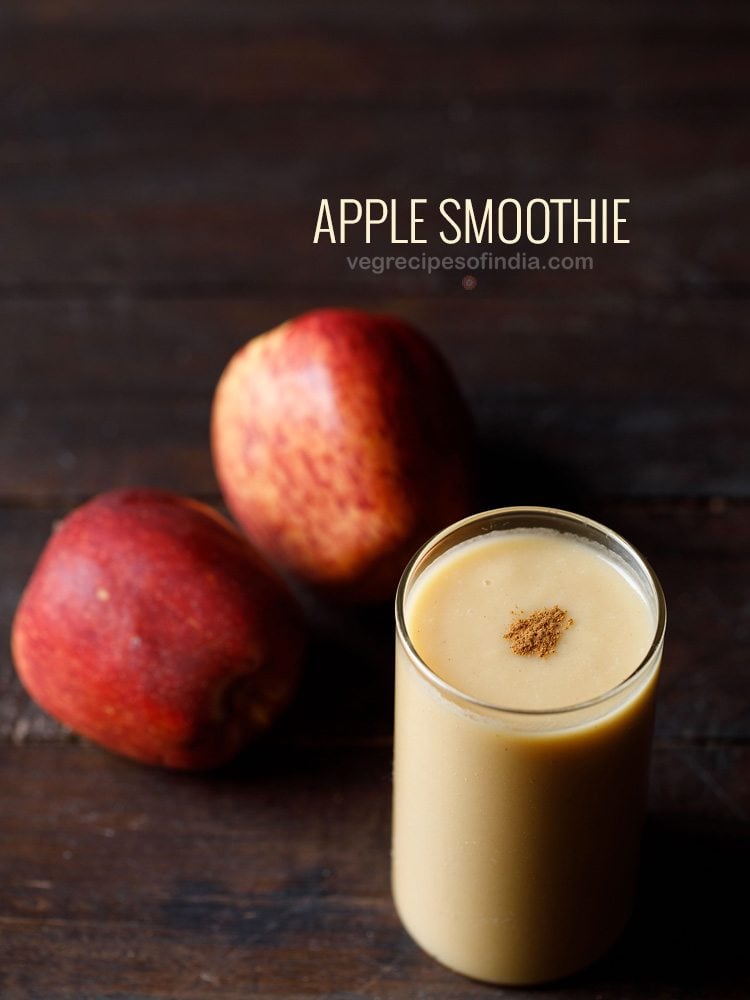 Check it here.
5. Healthy Gluten-Free Mini Applesauce Muffins (Vegan, Allergy-Free)
These healthy gluten-free applesauce muffins are vegan, allergy-free, sugar-free, mini bites that your kids will love! An easy and quick recipe to bake and perfect for customizing with delicious add-ins! Freezer-friendly and great for a make-ahead breakfast or meal prep snack.
Check it here.
6. Apple Cashew Snack Bites
These Apple Cashew Snack Bites are gluten-free, vegan, made right in a food processor, and freezer-friendly! A make-ahead recipe to always keep on hand. They're the perfect little no-bake snack bite that is great for school, work, or on the go! Plus they have just 5 ingredients and take less than 10 minutes to whip up. You'll never want another store-bought granola bar again after trying these out!
Check it here.
7. Apple Pancakes
Introducing your child to finger foods can be tricky. But with these Apple Pancakes, you'll never have to worry about them choking on food or having trouble picking up pieces. These pancakes are made from the same ingredients that go into making our other baby-led weaning products so they're 100% safe for your little one. And because they come in individual servings, it makes mealtime easier and more convenient for parents too!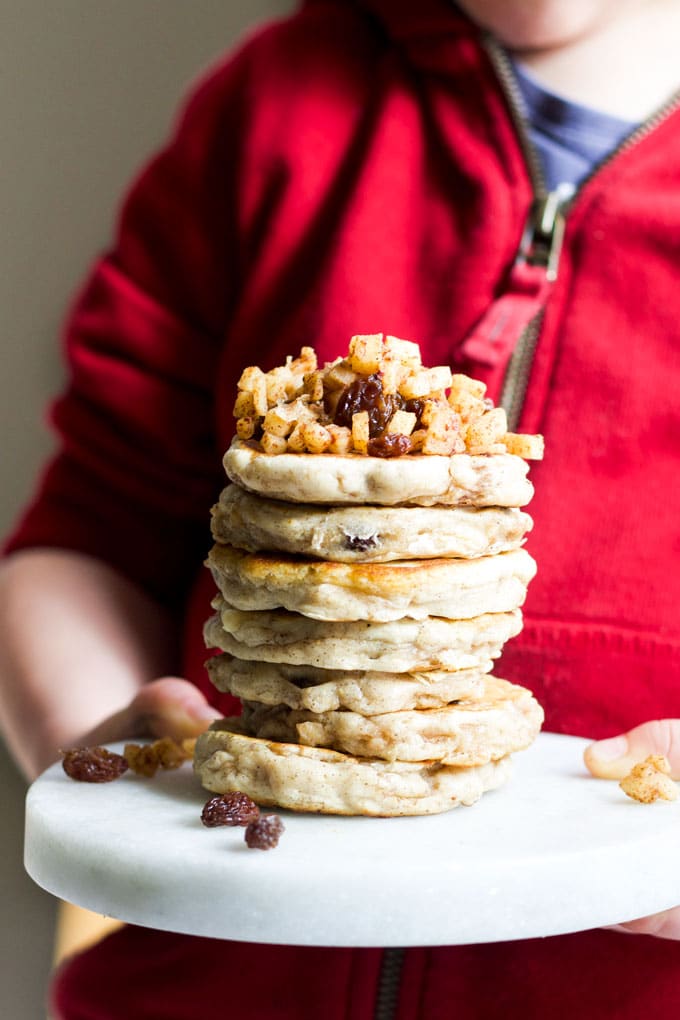 Check it here