As much as we all like the beautiful sceneries, natural wonders, paddling, swimming, and hiking; Isn't it true that a big part of the fun of camping is the food? It's a cliché that food tastes better out in the wild, but it's also a fact. It is easy to get bored with your camp food, just like it is at home, or it is difficult to know what camping meals to prepare in the first place if you're new to it.
Well, that is where we step in. We will share some quick and simple camping food ideas for your next camping trip. Something that doesn't need a lot of effort yet still tastes great. So, without further ado, let's get on with it.
Top 10 Camping Food
Campsite cuisine doesn't have to be tough or tedious! Include any of these delightful camping food recipes on your plan, and you'll be looking forward to each meal.
1. Crispy Sesame Cheddar Cheese Crackers
These crispy sesame cheddar cheese crackers are so simple to make that after you try them, you'll never buy store bought crackers again! These are made with spices, flour, and two different kinds of cheeses and then rolled before baking. They're great as an appetizer and can also go perfectly with some dips and drinks.
click here.
2. 3-Ingredient Peanut Butter Cookies
This is the place to go if you want things to be simple. I mean, all you have to do to make these cookies is combine all of the ingredients in a large mixing bowl and roll the dough into balls, and bake. These peanut butter biscuits are simultaneously crunchy, flaky, and buttery. They're the ideal tea companion, with the perfect blend of nutty and sweet in every bite.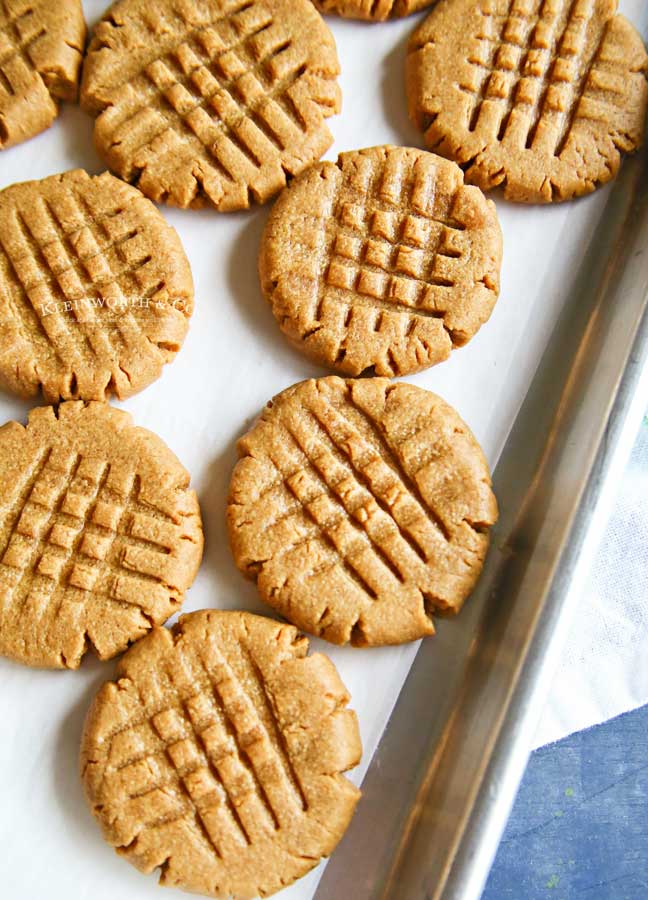 click here.
3. Easy Three Bean Salad
For any picnic, this three-bean salad is the ideal BBQ side dish or summer salad! It's made using pantry staples (green beans, kidney beans, and garbanzo beans) and tastes even better the next day! Since the salad contains beans, it provides a lot of protein and fiber. Moreover, the vinaigrette dressing makes it look healthy too. This salad will only take you around 10 minutes to prepare!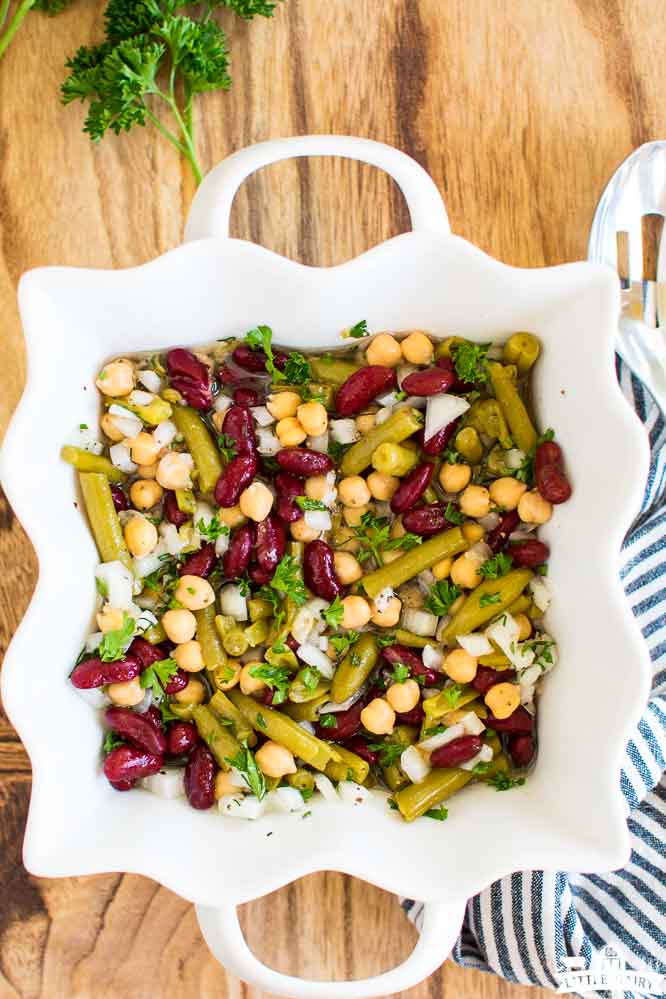 click here.
4. Best Italian Orzo Salad
What is it that makes orzo so special? Well, it can absorb all the liquid to act and feel like rice, but it tastes like pasta when cooked perfectly. That is to say; if you are tired of rice meals and want something quick and tasty to prepare, you should try this Italian orzo salad. If you like one-dish pasta salads, then you will love this.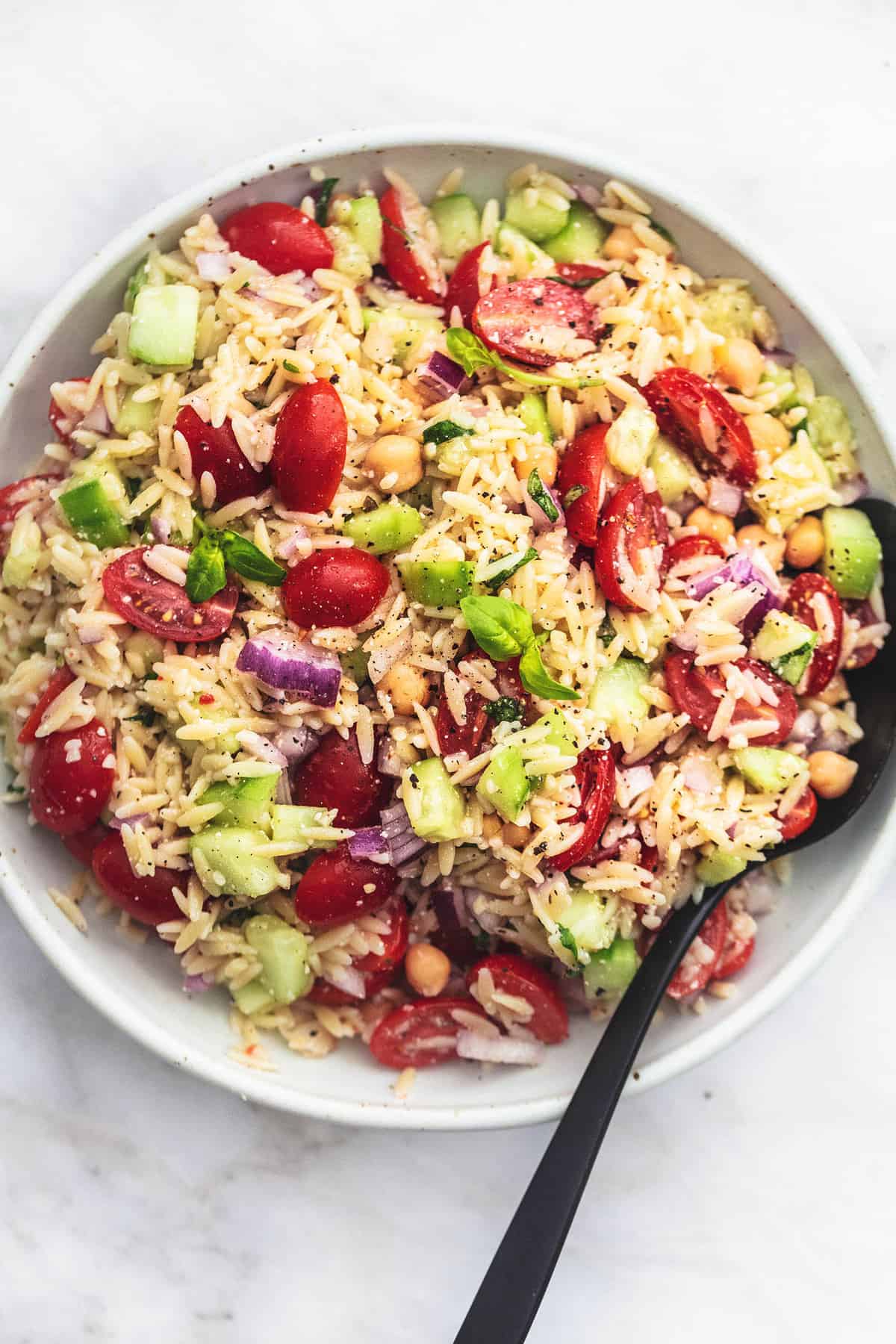 click here.
5. Mediterranean Keto Collard Green Wraps
These wraps are a tasty and healthy way to get your necessary vegetables. These Mediterranean wraps are packed with nutritious ingredients, including cauliflower hummus, bell pepper, cucumber, onion, tomato, and avocado, all wrapped in keto-friendly collard greens. This collard green wrap recipe is not only wonderfully healthy, but it's also incredibly delicious, whether you use it for a simple low-carb lunch, light dinner, or midday snack.
click here.
6. Simple 3 Step Hummus
This 3 Step Hummus blends the flavor of chickpeas, the earthy aroma of Tahini, and the zest of lemon to create an addictive hummus that you won't be able to put down. Incredibly easy to make, made with natural and nutritious ingredients, and with a texture and flavor that is hard to resist. It goes well with chips, pretzels, and cucumbers. However, it's also delicious on sandwiches and burgers. It's a spread and a dip!
click here.
7. Vegan Chicken Salad with Chickpeas
You must have heard of the classic comfort food, which is chicken salad. If you're a vegetarian or vegan, though, classic chicken salad isn't an option. Fortunately, you can add a wonderful replacement to this famous recipe so you can have your salad without the meat. This vegan chicken salad with chickpeas recipe is a tasty way to experience a chicken salad sandwich without any meat.

click here.
8. Vegan Ranch Pasta Salad
Because it contains genuine plant-based foods like carrots, peas, and tempeh, this delectable 20-minute vegan ranch pasta salad is easy to make and much healthier than boxed pasta salads. In addition, it's gluten-free and dairy-free, making it ideal for BBQs, picnics, and gatherings.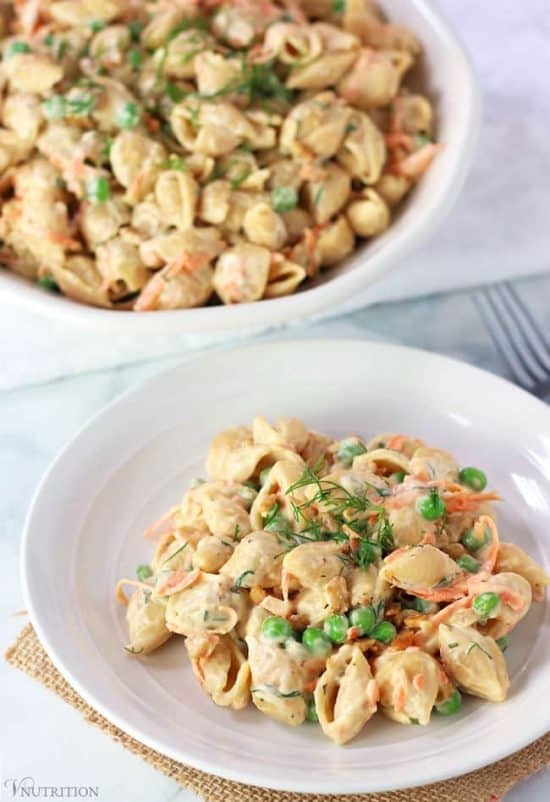 click here.
9. Chocolate Date Energy Balls
Chocolate date energy balls are a delicious sweet treat that takes only 6 ingredients and 10 minutes to make. These chocolate coconut energy balls are gluten-free with no refined sugars and a freezable snack that are a healthy alternative to oil-fried munchies. They're also beneficial to pregnant women who are aiming to eat dates to prepare for labor.
click here.
10. Cheesy Low Carb Cauliflower Breadsticks
This recipe for cheesy cauliflower breadsticks is sure to please! It's not only simple to cook, but it's also full of healthy components like cauliflower and hemp seeds. So the next time you're craving pizza or breadsticks, give these low-carb cauliflower breadsticks a try. Besides, who doesn't enjoy a good pair of breadsticks? And what about when they're stuffed with vegetables? So much to like about them.
click here.
Conclusion
There are few better ways to enjoy the lovely weather than by spending as much time as possible outside, whether you're tent camping, taking an RV, or doing something a bit more glam. We enjoy getting our boots muddy and spending the day exploring the outdoors, followed by a quiet evening spent around the campfire and eating a well-earned dinner.
There's a lot to do and pack to make sure your vacation goes smoothly, and we're here to help with that preparation with this long list of our top camping foods. You won't have to worry about running out of recipes with this collection, including main courses, side dishes, quick snacks, and even some sweet delights.