Imagine yourself sitting in the house sweating underneath the fan in the month of June, wondering what is the point of showering again, and soon you smell a crate full of mangos. Don't you feel the rush of serotonin (happy hormone) spreading throughout the body?
Mangos are the best part about summer, and what if I tell you that you can use mangos to make more mouthwatering desserts to beat the summer heat? You can even make delicious cheesecakes from mangos to satisfy your sweet craving. We have found the top ten summer mango desserts for you to enjoy that are incredibly delicious and satisfying.
Top 10 Summer Mango Desserts
Keep on reading to find what you can do with the mangos in ten different ways to get the unique and delicious taste every time with the same mango.
1. No-Bake Mango Pie
There is no need to heat your house anymore to make a pie as you can try out the luscious no-bake mango pie that is like a creamy mango smoothie on a plate, and it will surprise your family with a different delicious taste. If you have a crate full of mangos that can expire soon, you don't have to worry about it, as the no-bake mango pie uses lots of ripe mangos and is super easy to make. I guarantee you that no-bake mango pie will disappear from the plate in a few seconds.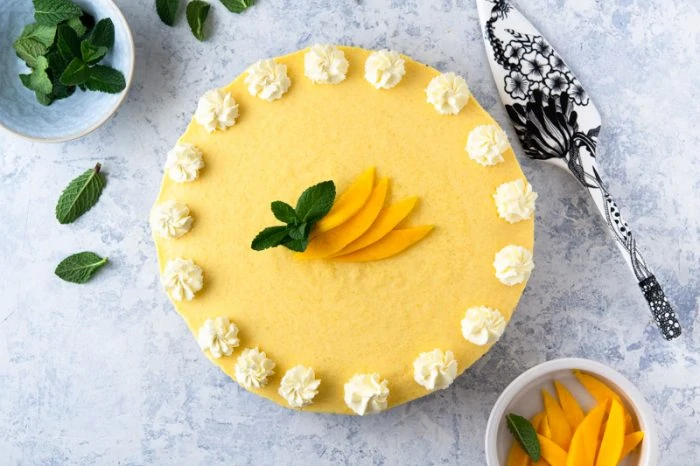 click here.
2. Mango Cheesecake parfait
You can solve your craving for cheesecake by preparing the mango cheesecake parfait, which requires less time and can easily be made by any beginner. The taste of mango cheesecake parfait is heavenly. One bite, and your guests will keep on asking for the recipe. The combo of sweet mangos, crunchy cookies, and creamy cheesecake mixture is the best combo you will ever try. You don't have to bake anything; it is all about layering.
click here.
3. Coconut Mango Scones
Another delicious treat in summer for my mango lovers is the coconut mango scones that are super easy to make and will go perfectly with your morning tea or any other snack time. Coconut mango scones are crispy from the outside yet tender from the inside and are full of juicy fruit that will surely satisfy your sweet tooth. You can add more crunch to the delicious dessert by sprinkling the top with tiny sugar cubes.
click here.
4. Sunshiny Mango Upside down Cake
If you are a fan of appealing desserts that is a crowd pleaser, you can try out the tasty, buttery, and sweet, sunshiny mango upside down cake that can even impress the hardest food critics. You can even decorate it with the mango slices to add a professional look to it. Just spend twenty minutes in preparation, and the oven will do the rest. Then, serve it with any ice cream in the summers to beat the scorching heat.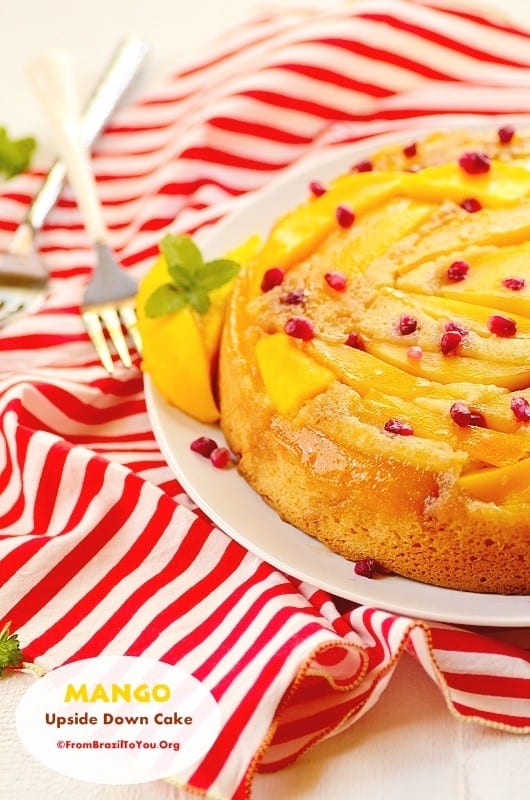 click here.
5. Mango Sticky Rice
The name might be misleading for some, but it is actually a dessert native to Thai that is easy to make. You will only need fresh mangos, rice, coconut milk, and a tad of sugar to prepare the unique dessert. Fortunately, if you are allergic to gluten, you can still enjoy the mango stick rice made from glutinous rice as the 'glutinous' means 'sticky', not 'made with gluten'.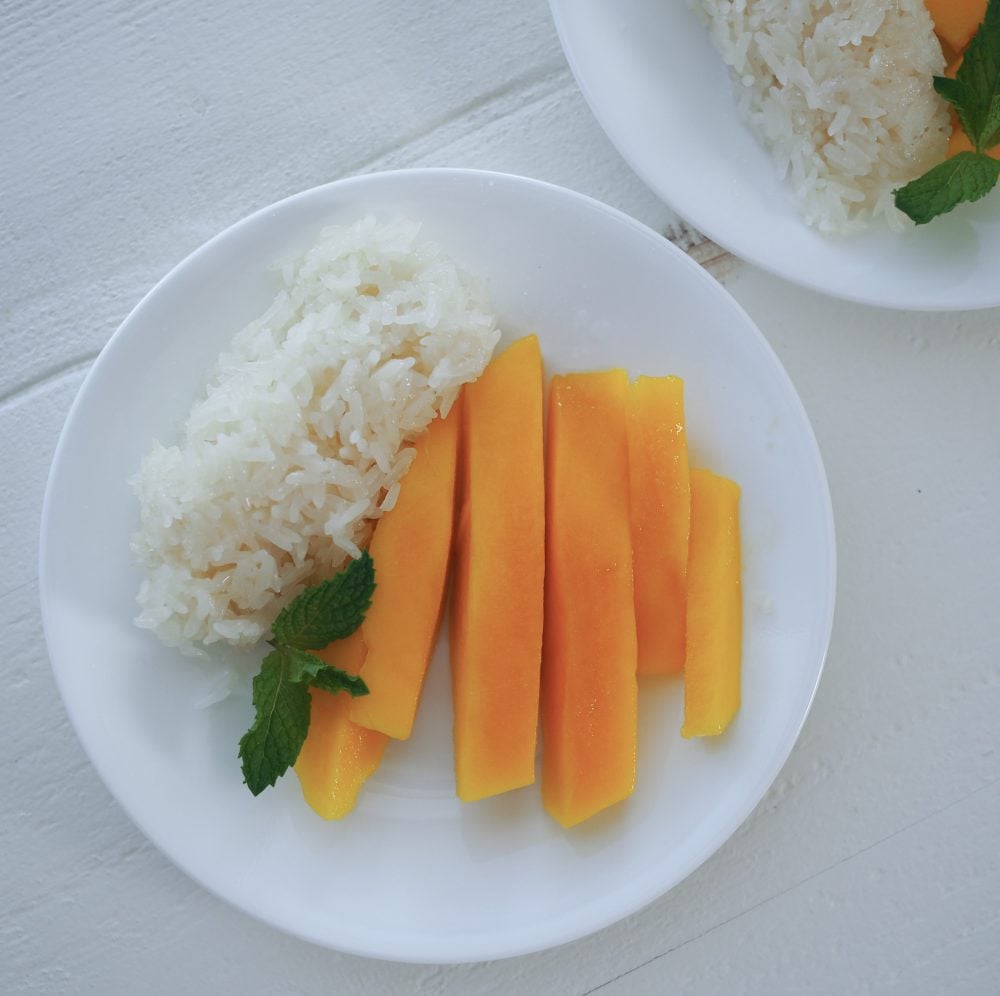 click here.
6. Mango Flower Cheesecake
We have another appealing and tasty dessert for you: the mango flower cheesecake, which can be prepared easily by anyone. You just need a few simple ingredients along with your favorite Oreos to complete the beautiful layers. After baking the cheesecake, just layer it up with thinly cut slices of mango, and it is ready to be served.
click here.
7. Mango Cheesecake (No-bake and egg-less)
We always take care of everyone so that all of you can enjoy delicious desserts. We present the egg-less and no-bake mango cheesecake to our users who are allergic to eggs and hate heating the house in summers. The beautifully layered mango cheesecake will become your summer staple in no time as it really beats the summer heat when served chilled.
click here.
8. Mango Fruit Popsicles
I personally loved eating chilled popsicles as a kid in the months of May and June to forget about the heat. I am sure most of you can relate to it, and you should give the same joyful experience to your kids as well. However, most store-bought popsicles are full of sugars and dyes that are unhealthy. Instead, you can prepare your own super easy mango fruit popsicles that are the perfect frozen summer treat. You can even add berries and kiwi to make it more appealing and tasty.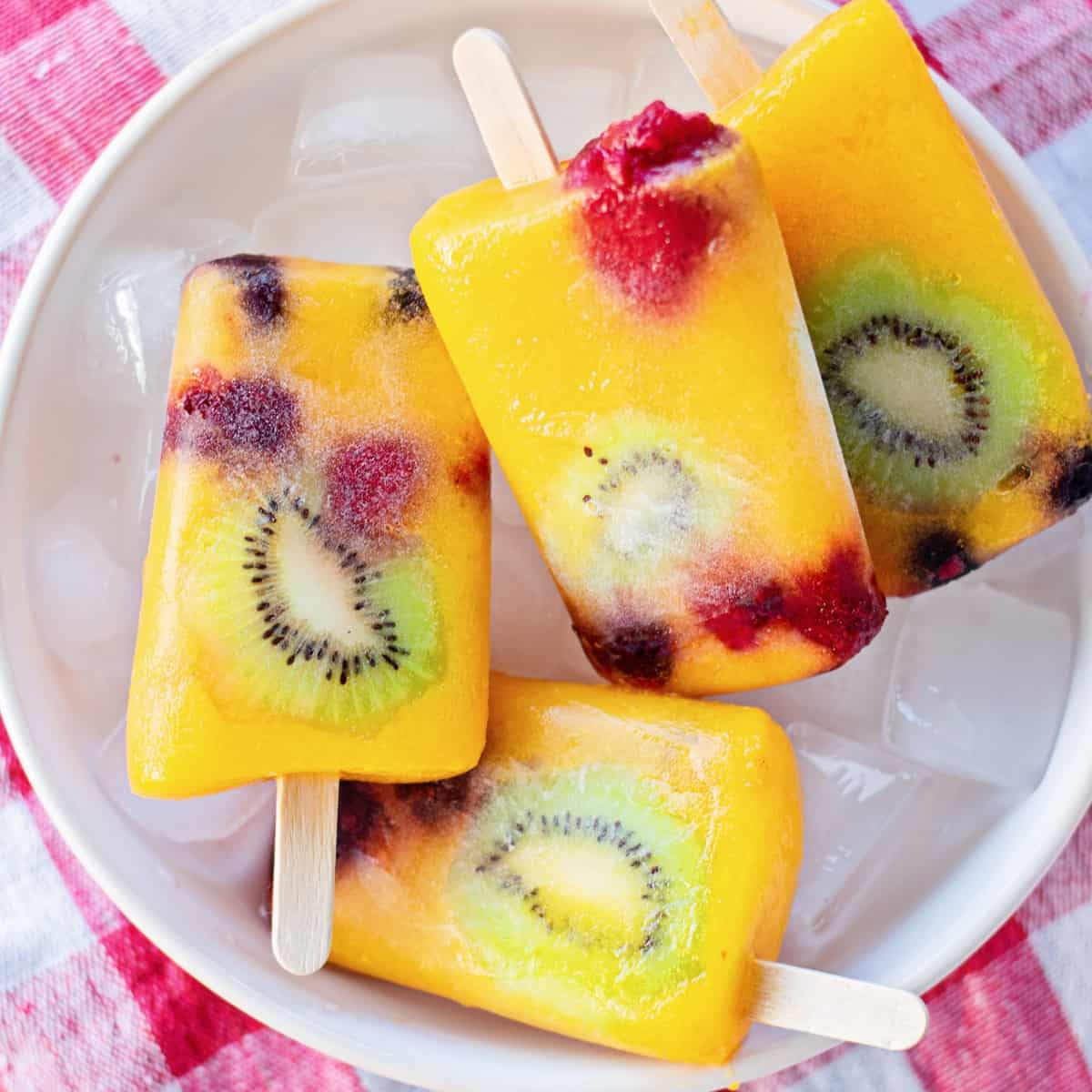 click here.
9. Mango Chia Pudding
Another sweet treat for your kids is the mango chia pudding packed with sweetness and is not too heavy. Due to its light and sweet nature, your kids will beg for more every day, and since it is easy to prepare, you can make it easily every day with the simple three ingredients. In addition, mango chia pudding is vegan, sugar-free, and gluten-free, so you can even feed the toddlers without any worries.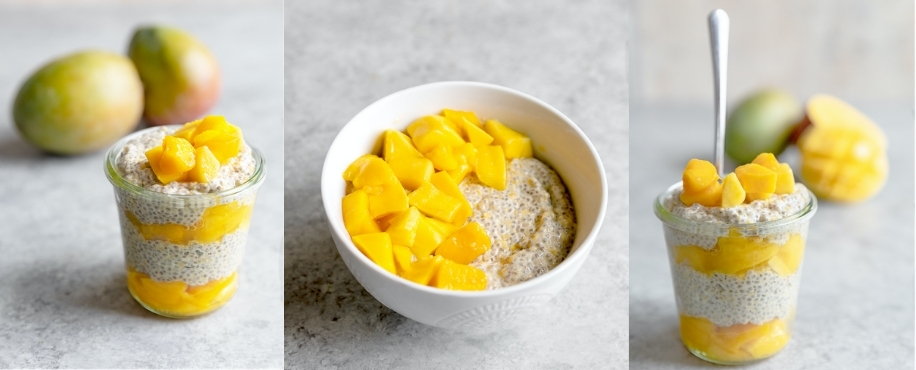 click here.
10. Instant Pot Mango Coconut Bundt Cake
Finally, we have the perfect tropical treat for my instant pot lovers; the delicious mango coconut bundt cake that is a vanilla pound cake topped with mongo coconut glaze. This easy to make delicious treat can be prepared for any occasion to surprise your friends and family with a new flavor of the same old vanilla cake.
click here.
Conclusion
The best way to enjoy summers is by trying out the top ten mango desserts listed above to make your life heaven. Some of the recipes, such as no-bake mango cheesecake, can be prepared quickly without further heating up the house in summers. We also listed the gluten-free and vegan dessert that is the mango chia pudding which can even be fed to the toddlers as it has no added sugars.
My personal favorite is the mango cheesecake parfait. Let us know your favorite after trying out all the flavorful and sweet mango desserts.